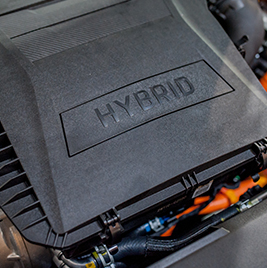 Here at FRM we are able to service and repair your hybrid car with the same high level of skill and expertise we employ on all the cars that come through our doors. For servicing, we follow the manufacturers recommendations to ensure that your car can stay under the original manufacturers warranty. Our servicing can include everything from suspension to air conditioning to a new clutch and regular maintenance can reduce the risk of unforeseen breakdowns.
With hybrid cars there is an extra level to check due to it having another means of power than the regular combustion engine, though the hybrid system can be more reliable than a regular cars powertrain. In addition to all of our regular servicing work, we can perform a health check on the status of your cars hybrid system to make sure it is working correctly over time. If your car is outside the manufacturer's warranty, we can also provide battery system repairs/replacement if it is an older model and the battery has deteriorated.
Servicing and repairs of hybrid cars Peterborough at FRM are often cheaper than taking your car back to the dealer whilst still being certified to work on your car with a proficiency built up over years of experience.