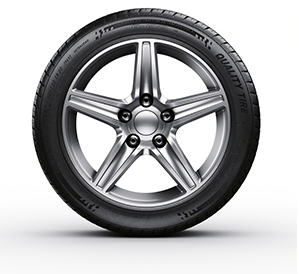 Tread is important when buying new tyres
The legal requirement for minimum tread depth on your tyres is 1.6milimetres, across the central 3/4 of the tyre around the complete circumference of the tyre. For safety reasons, it is recommended that you replace your tyres before the legal limit is reached.
Clean tyres correctly
Be careful with the high-pressure cleaners! A heated water jet directed at a particular point from close range could cause considerable damage. It is recommended to keep the hose at least 20 cm away from the tyre, work with a fan spray nozzle and constantly move the jet; this also applies with stubborn dirt.